New Russian team of MapInfluenCE
As influence campaigns gain sophistication and the peddlers of such influence grow more numerous, so too must researchers become more diligent and attentive in their monitoring of such activity. As such, we are happy to announce MapInfluenCE's expansion. While keeping our main focus on China, in our future research, we will also seek to uncover how the Russian and Chinese influence efforts in Czechia, Poland, Hungary and Slovakia interact, what are the intersections of their interests and where their goals diverge. Moreover, we will be looking at the interplay of pro-Russia and pro-China narratives in the Central European information space and how that impacts the resilience of the region's societies.
The MapInfluenCE Russia team is led by Pavel Havlíček, a renowned Czech Russia specialist. Pavel is also an AMO Research Fellow and has been a Rethink CEE Fellow of the German Marshall Fund (GMF) as well as James S. Denton Transatlantic Fellow at the Center for European Policy Analysis (CEPA). Among his many other roles, Pavel coordinates the Czech version of the StopFake project, focusing on Russian propaganda and disinformation in the region.
In Poland, our ranks are bolstered by Dr. Adam Lelonek. Adam is an experienced researcher, who currently works as Chief Information Security Analyst in National Cybersecurity Institute. His experience includes positions as President of the Center for Propaganda and Disinformation Analysis, Research Fellow for the Pulaski Foundation, an Analyst at CyberDefence24.pl and a member of the Management Board of the Poland-Ukraine Research Center Foundation.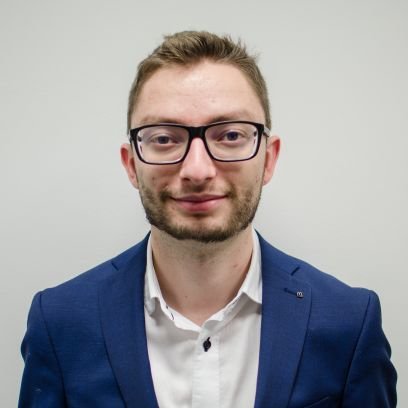 In Hungary, we are joined by Dominik Istrate. Dominik is an Analyst at Political Capital, where he has been focusing on disinformation targeting Hungary and the wider Central and Eastern European region. He is the Founder and former President of the Central Europe Association (CEA), currently serving as the organization's advisory board Chairman.
Finally, Peter Dubóczi is joining our Slovak team. In his Ph.D. studies, Peter focuses on cognitive security and hybrid threats, pertinent to his work as a Research Fellow at Slovak Strategic policy Institute (STRATPOL). He has also been contributing to the Digital Infospace Security Initiative, a project aimed at improving the resilience of Slovak society.
With these exciting new additions to our team, MapInfluenCE is now mapping more major geopolitical actors than ever and opening a new chapter for the project that has quickly become the authority on hostile foreign influence in Central Europe